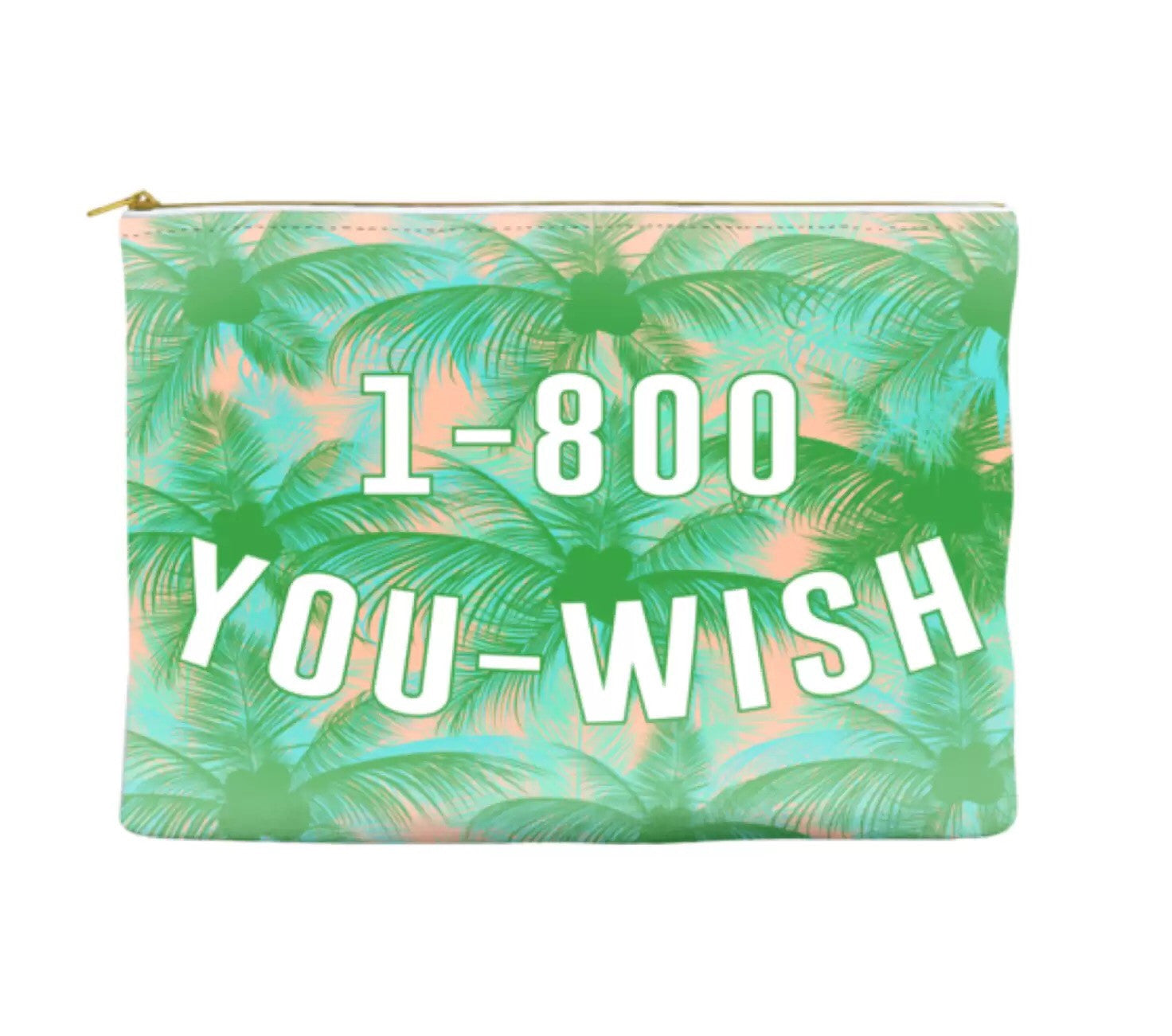 1-800-YOU-WISH Pouch
$ 19.99
"1-800-YOU-WISH" Pouch by Miss With-it! This pouch is perfect for keeping make-up, change, credit cards, and cute emergency items like bobbi pins and additional flair. 
*Made to order. No Cancellations. No returns. This item ships within 3-5 business days.
*Please note* we've changed our zippers to white. 
Dimensions:
Small - 6" x 8.5" or Large - 12.5" x 8.5"
Made from 100% Polyester. Design is printed on both front and back.