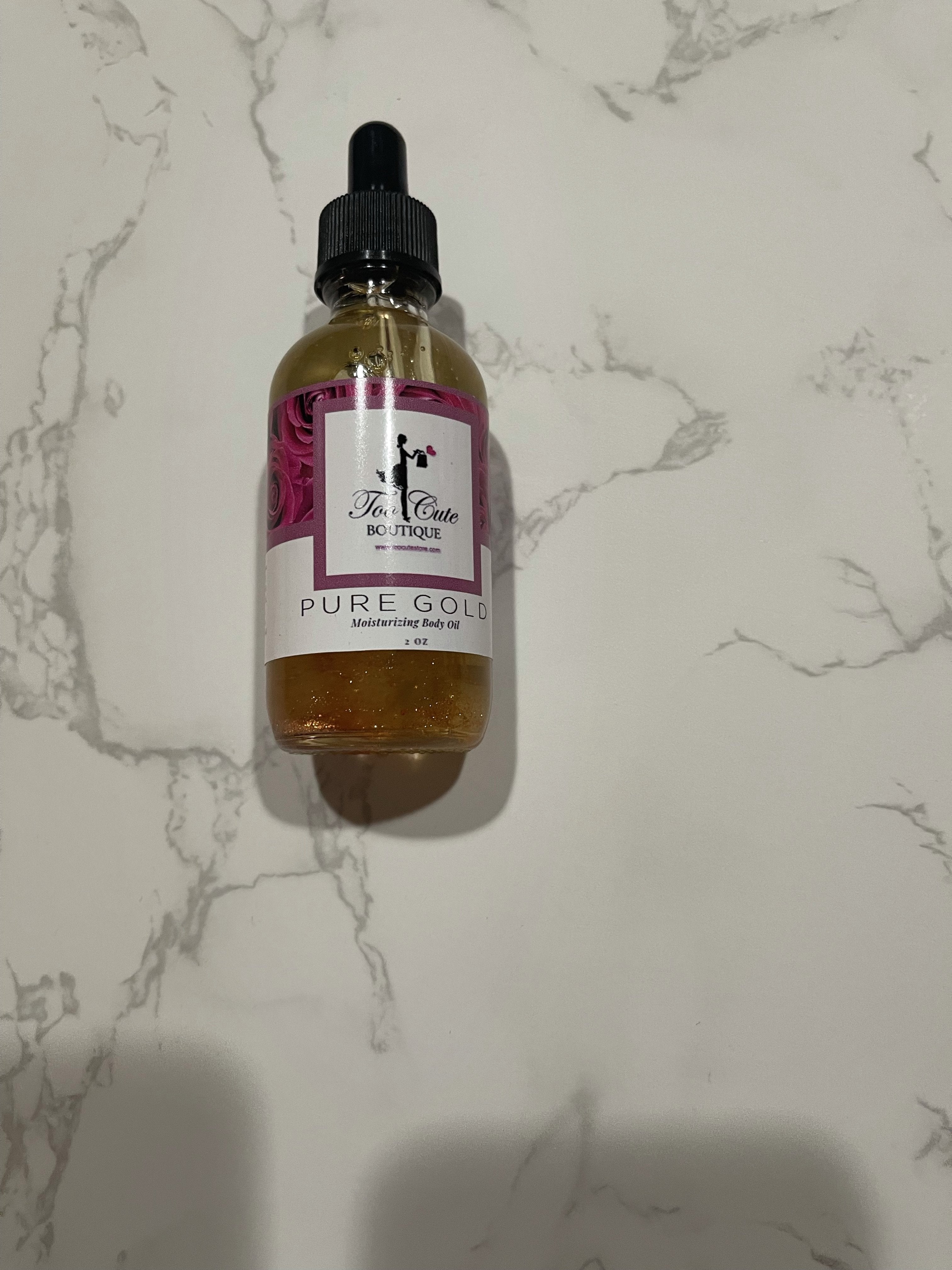 Pure Gold Bath and Body Oil
$ 13.99
Comes in a 2Fl. Oz. glass bottle (reusable/sustainable)

Skin softening body and bath oil infused with gold flakes. A fresh and clean scent.
This body oil doubles as a bath oil. Simply run yourself a water bath before pumping your desired amount into the tub. Be careful as this product may cause slippery surfaces. Use in your hair for a light, fresh scent.
Feeling the need to be pampered or enticed to pamper someone else? You can also use this body oil as a silky smooth massage oil.