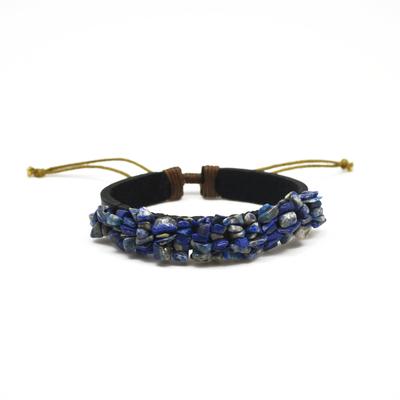 Leather Bracelet With Lapis Stone
$ 22.50
Leather bracelet with dreamy blue lapis stones are as blue as the southern seas captivate in a bracelet is a unique design from The Too Cute Boutique store. Its a pure artisan work with luxe blue coloured lapis stones crochet into a black cuff that features a brown leather wiring to tie up.
Product Details:
1. Material: Leather, Blue lapis stones
2. Weight : 0.05 kg.