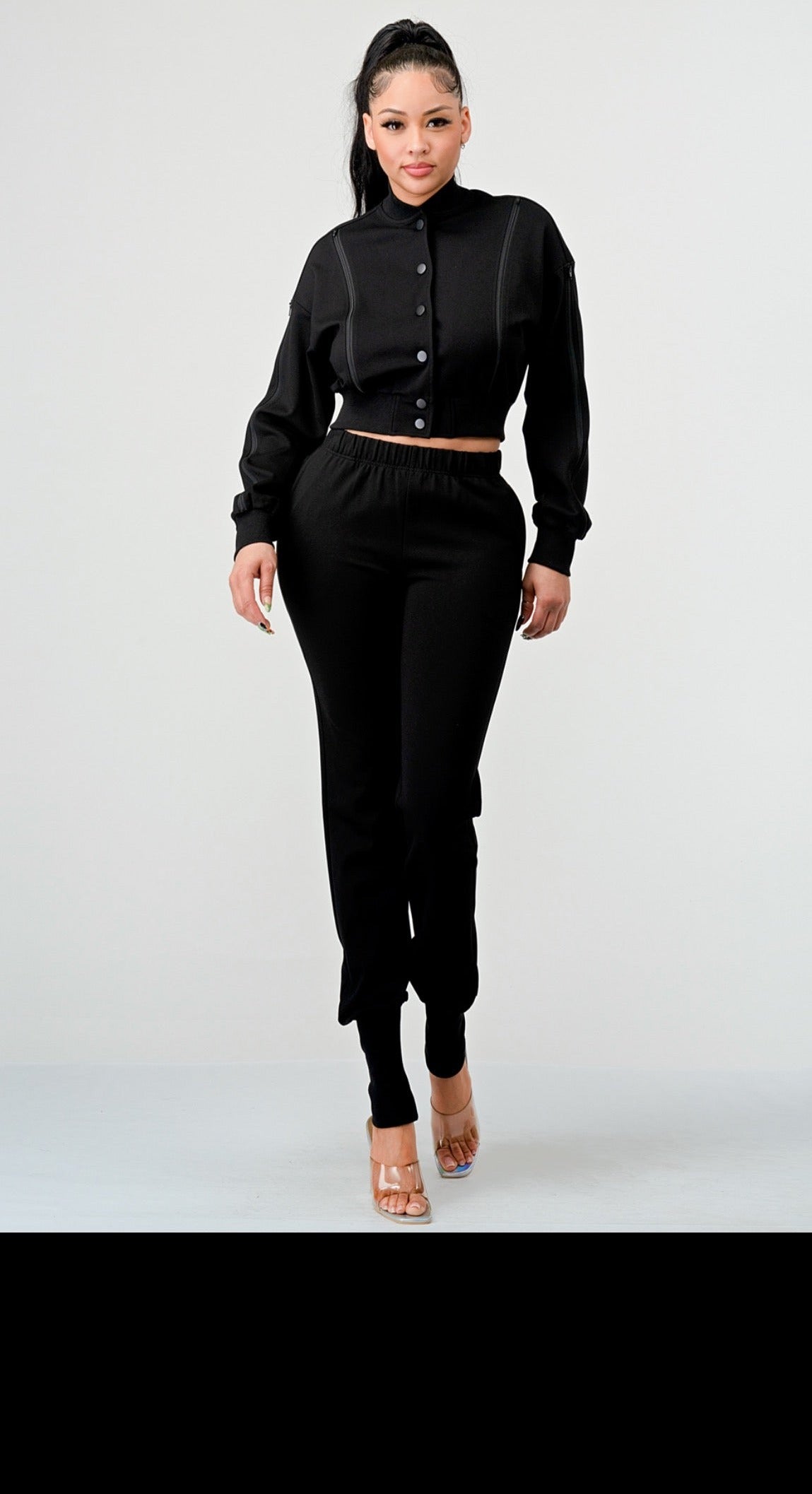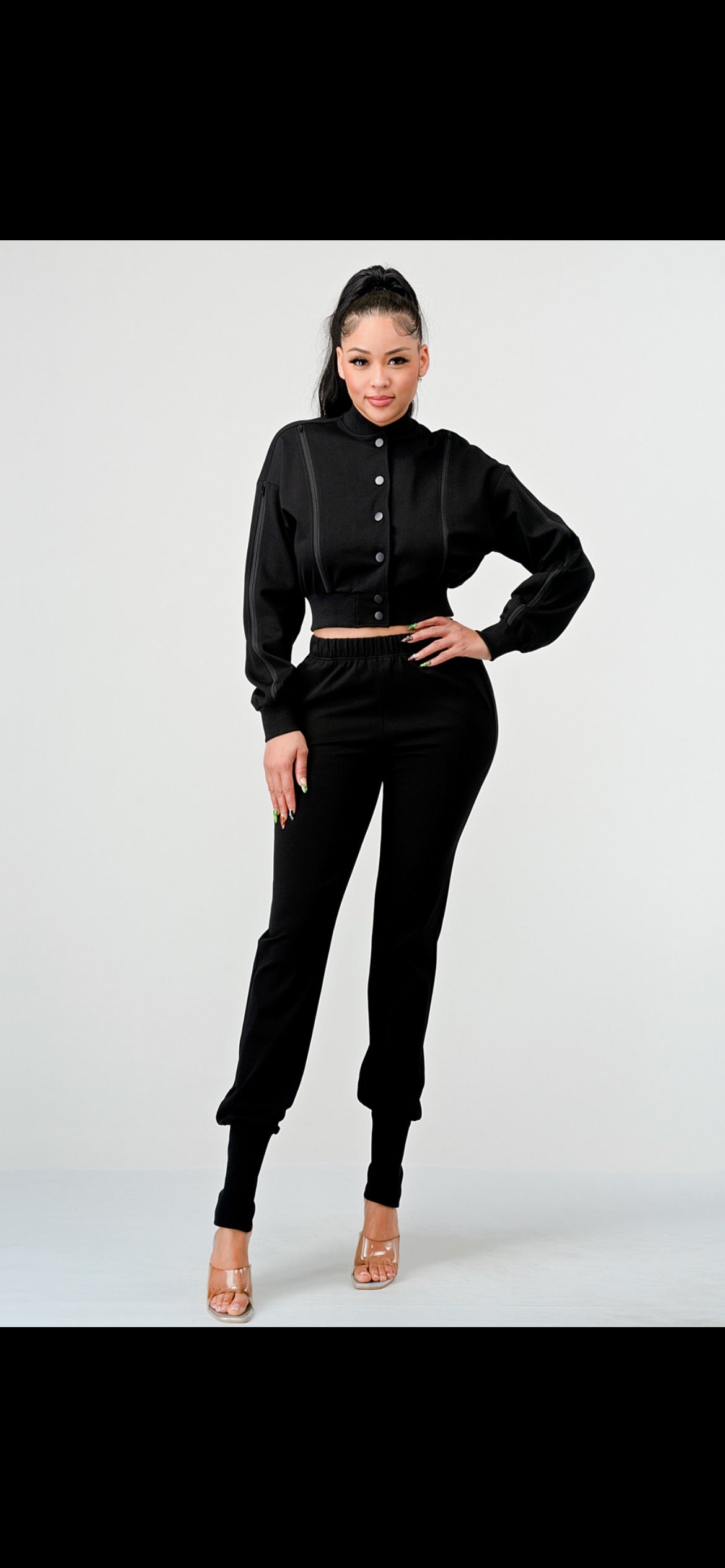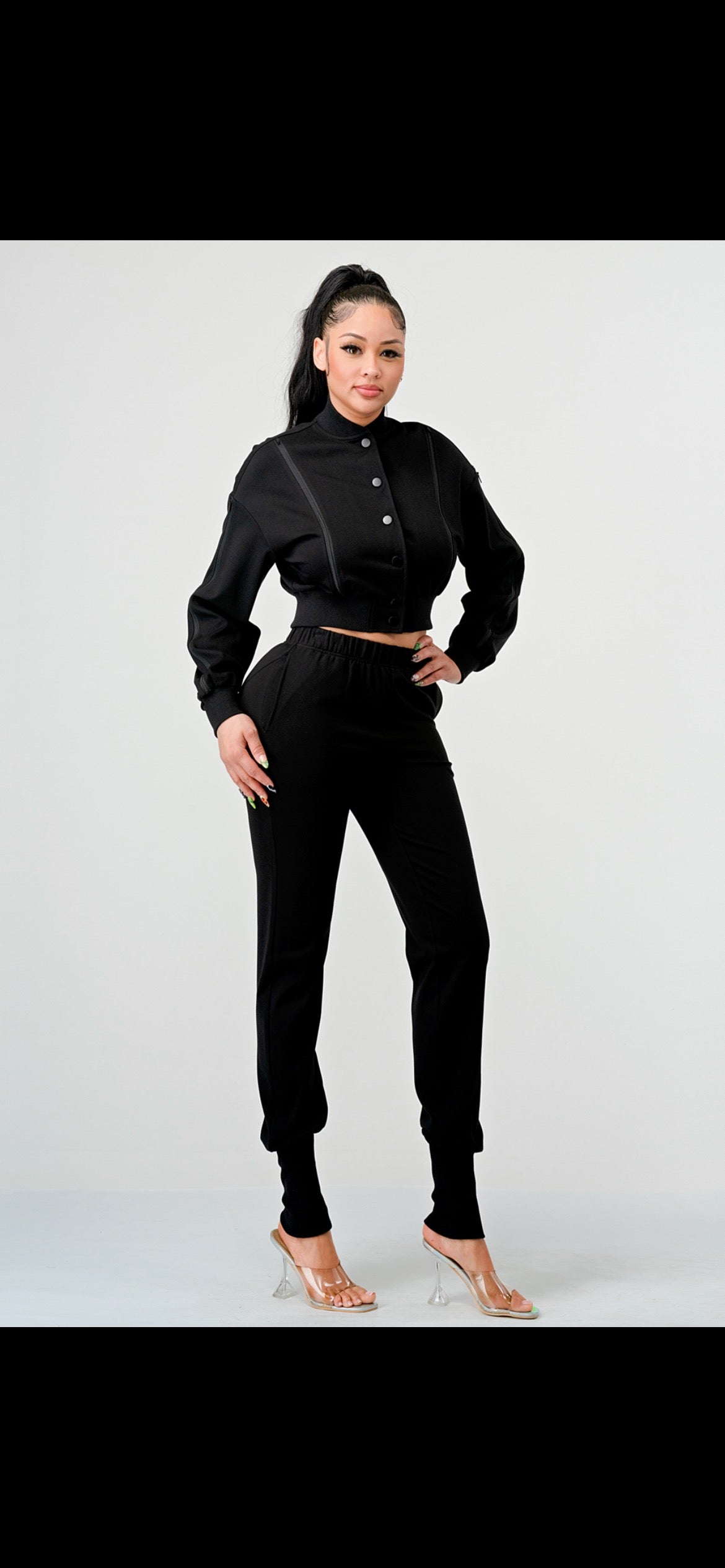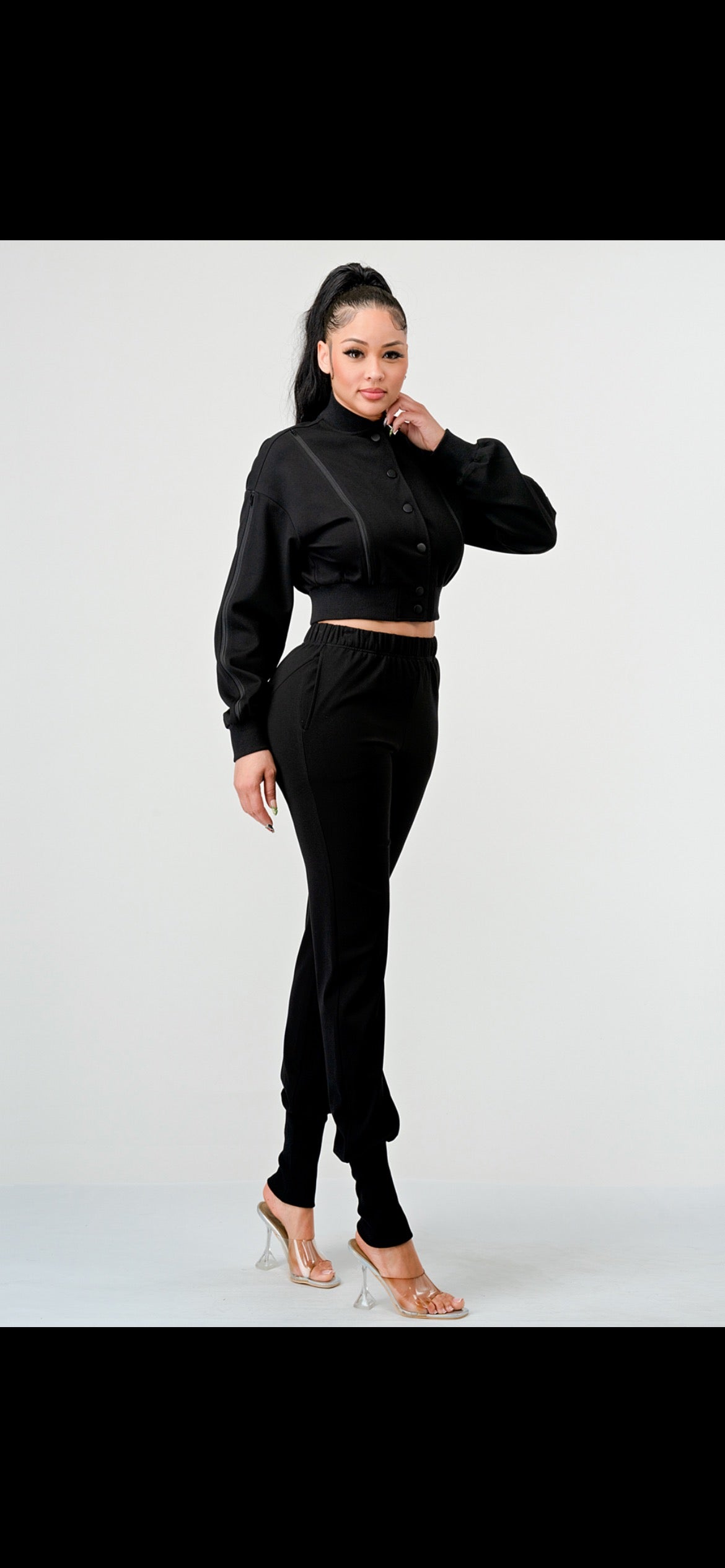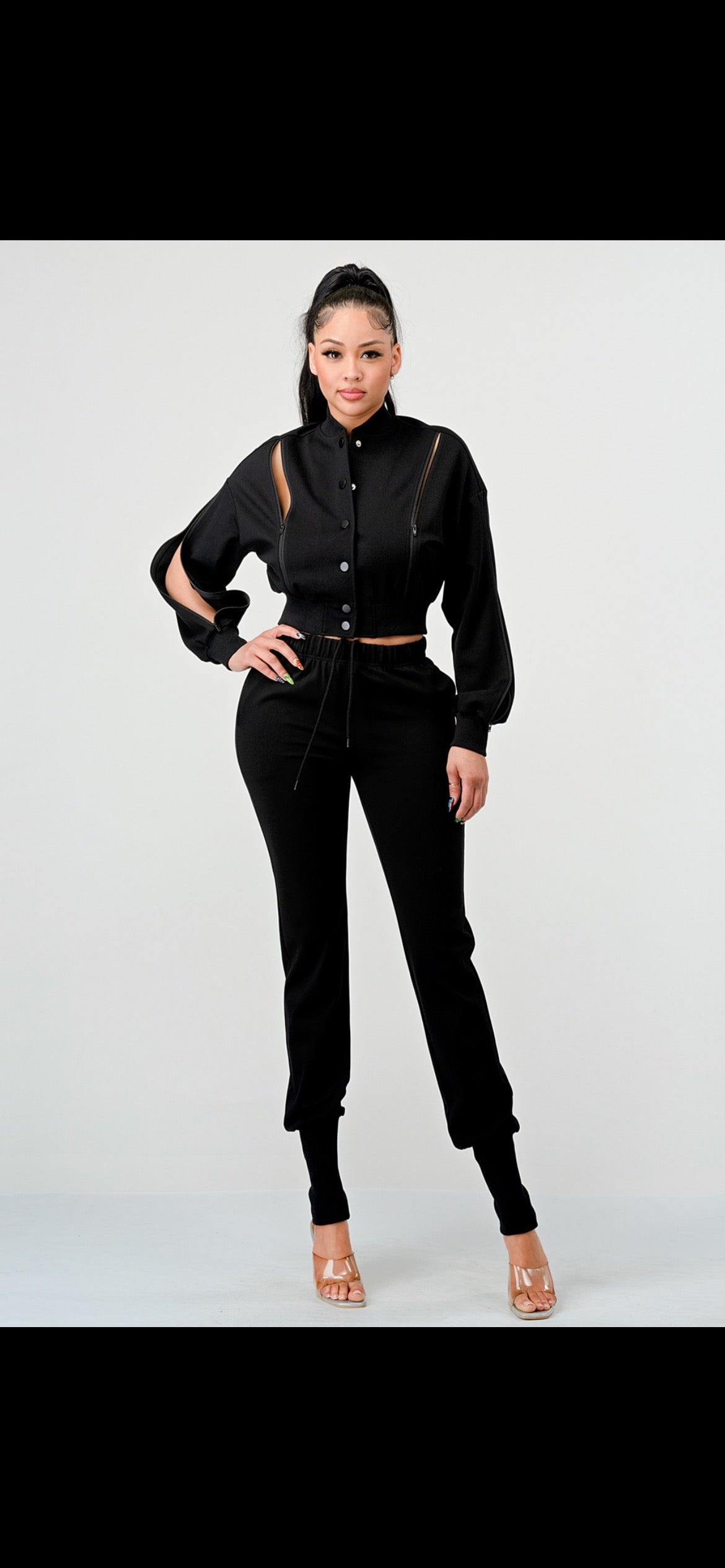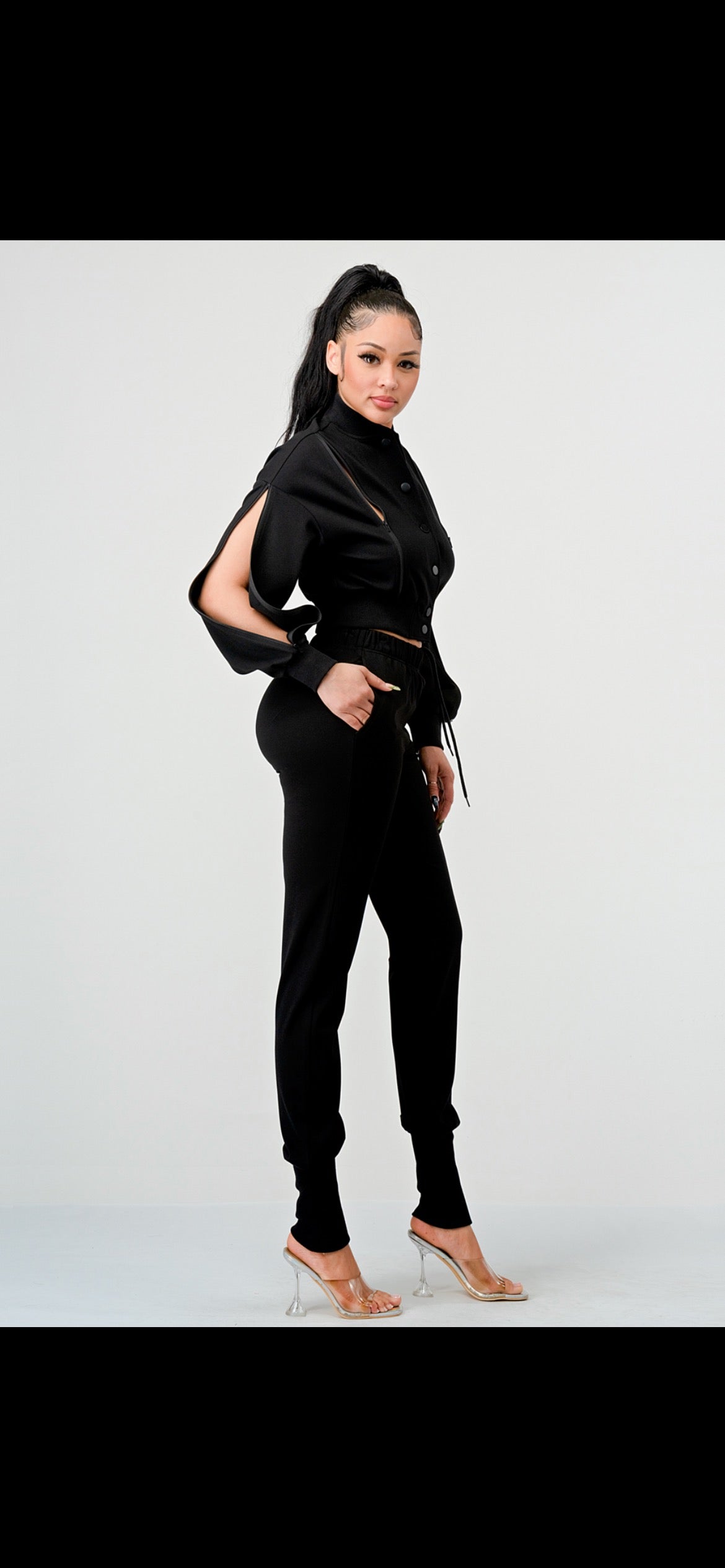 Black Two-Piece Stylish Jogger Set
$ 45.00 $ 54.00
Introducing the Black Jogger Set, the perfect addition to your wardrobe. This set includes a jacket and pants, both designed with functionality and style in mind. The jacket and pants both feature pockets, providing you with ample storage space for your phone, keys, or any other small essentials you may need.
The zipper detail on both the jacket and pants is a standout feature of this set. You can choose to keep the zipper closed for a sleek and streamlined look or open it up to create a more relaxed and casual vibe. This versatility means you can wear the set to a range of activities, from running errands to a workout class.
The pants feature a stretchy ankle, ensuring that they stay in place during even the most intense workouts. The fabric is designed to move with you, providing comfort and flexibility no matter what your activity level may be. The black color is timeless and versatile, making it easy to mix and match with your existing workout gear.
The Black Jogger Set is perfect for women who want a comfortable yet stylish outfit that can take them from the gym to the streets. It is available in a range of sizes, ensuring that you can find the perfect fit for your body type. Invest in this set today and experience the ultimate in style and functionality.