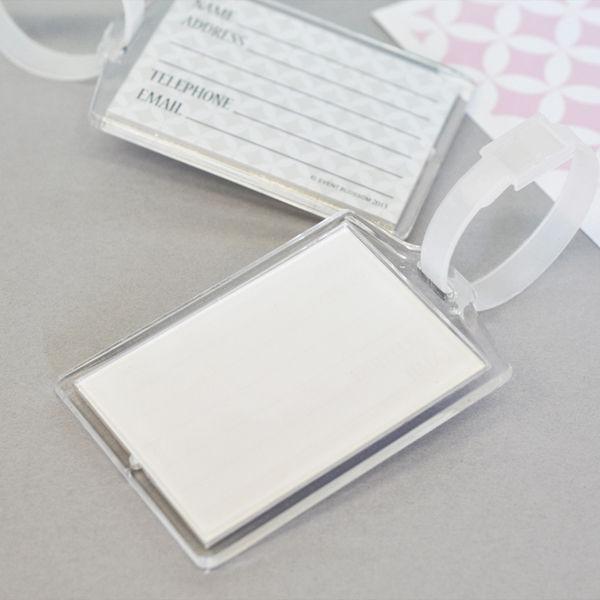 DIY Blank Acrylic Luggage Tags
$ 3.99
Whether you're whisking loved ones away to your destination wedding or instilling wanderlust in your party guests, these DIY Blank Acrylic Luggage Tags can be completely customized to complement your special event. Embellish them with your favorite decorative accessories for an exciting party favor that is just as unique as you are!
Each Acrylic Tag includes a contact information card that you can use or replace with your own creation.
Size: 3.75" x 2.75"
THIS ITEM IS NON-PERSONALIZED.
NOTE:
Email us at lisa@toocutestore.com. Any questions please call 510-969-CUTE
Non-Personalized orders take 2-3 business days to process and personalized orders take 3-5 business days. Rush orders (1-2 business days) are available for a $15 fee. Take note that these are only the processing times and do not include transit times, the actual time it takes to physically get the orders to you. See map below for transit times (from Los Angeles, CA).