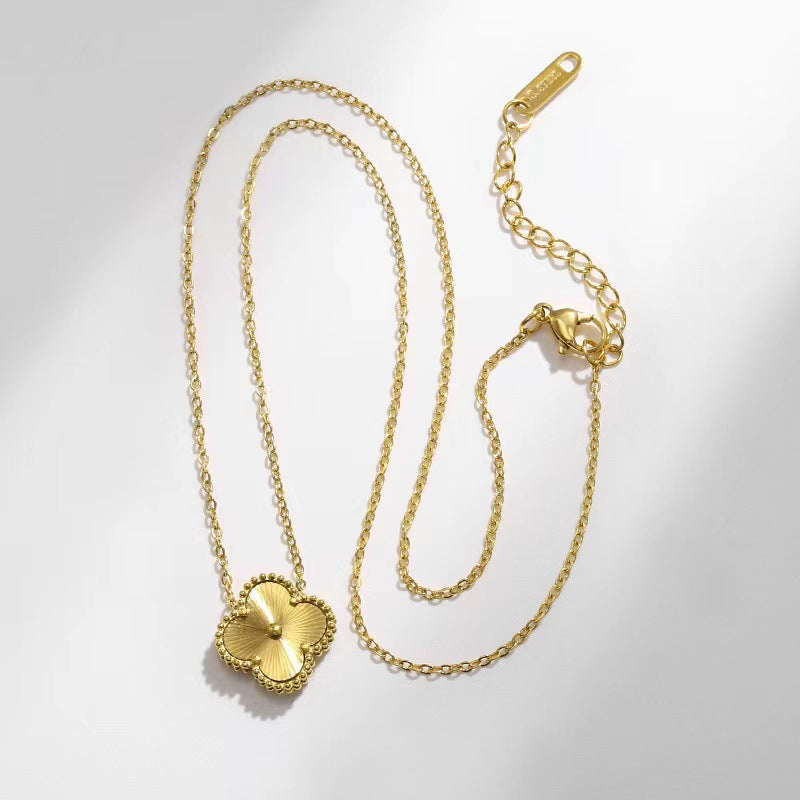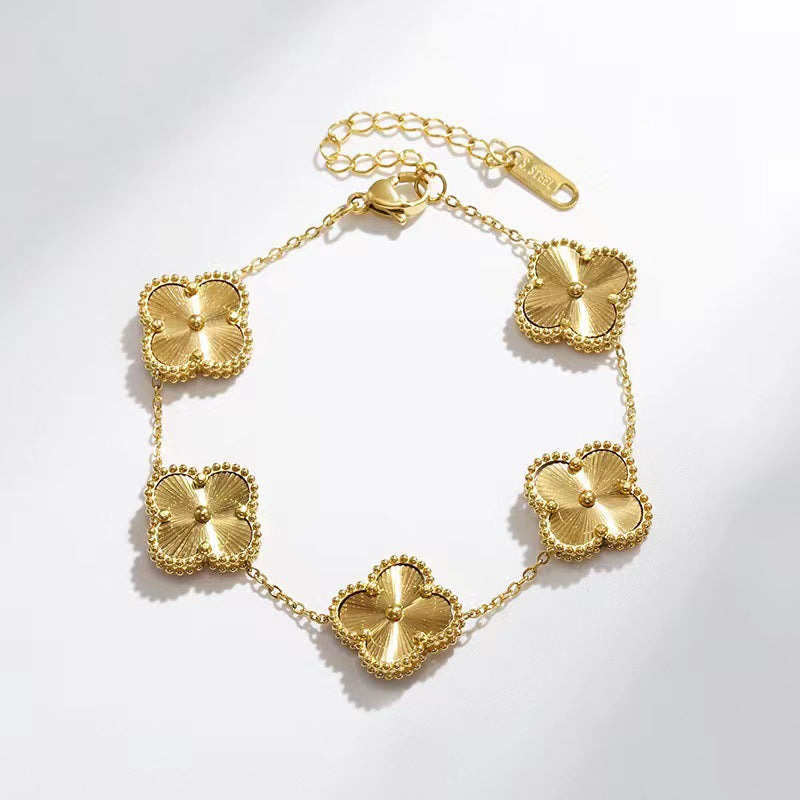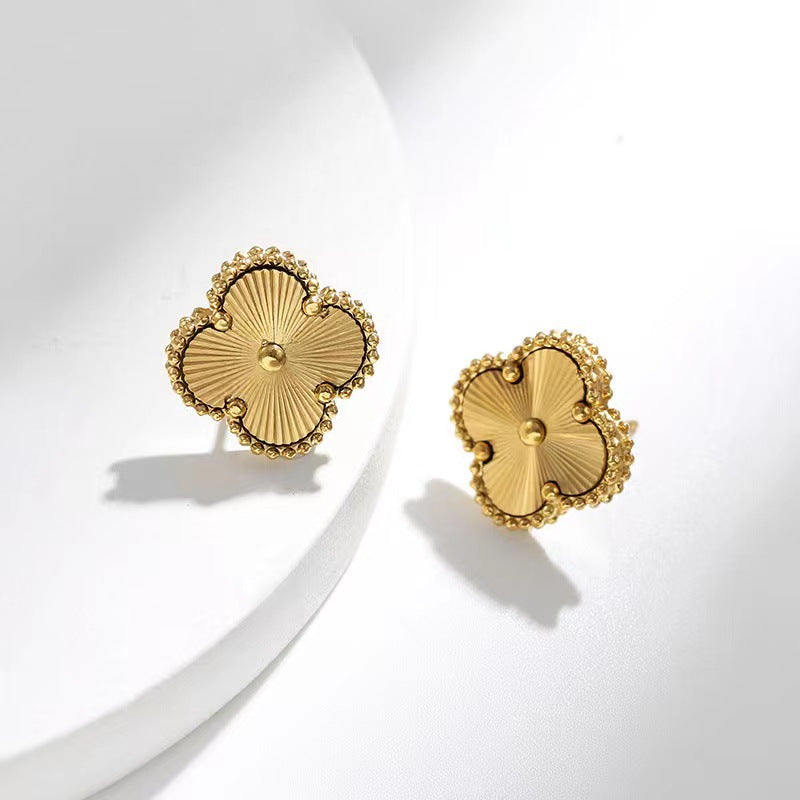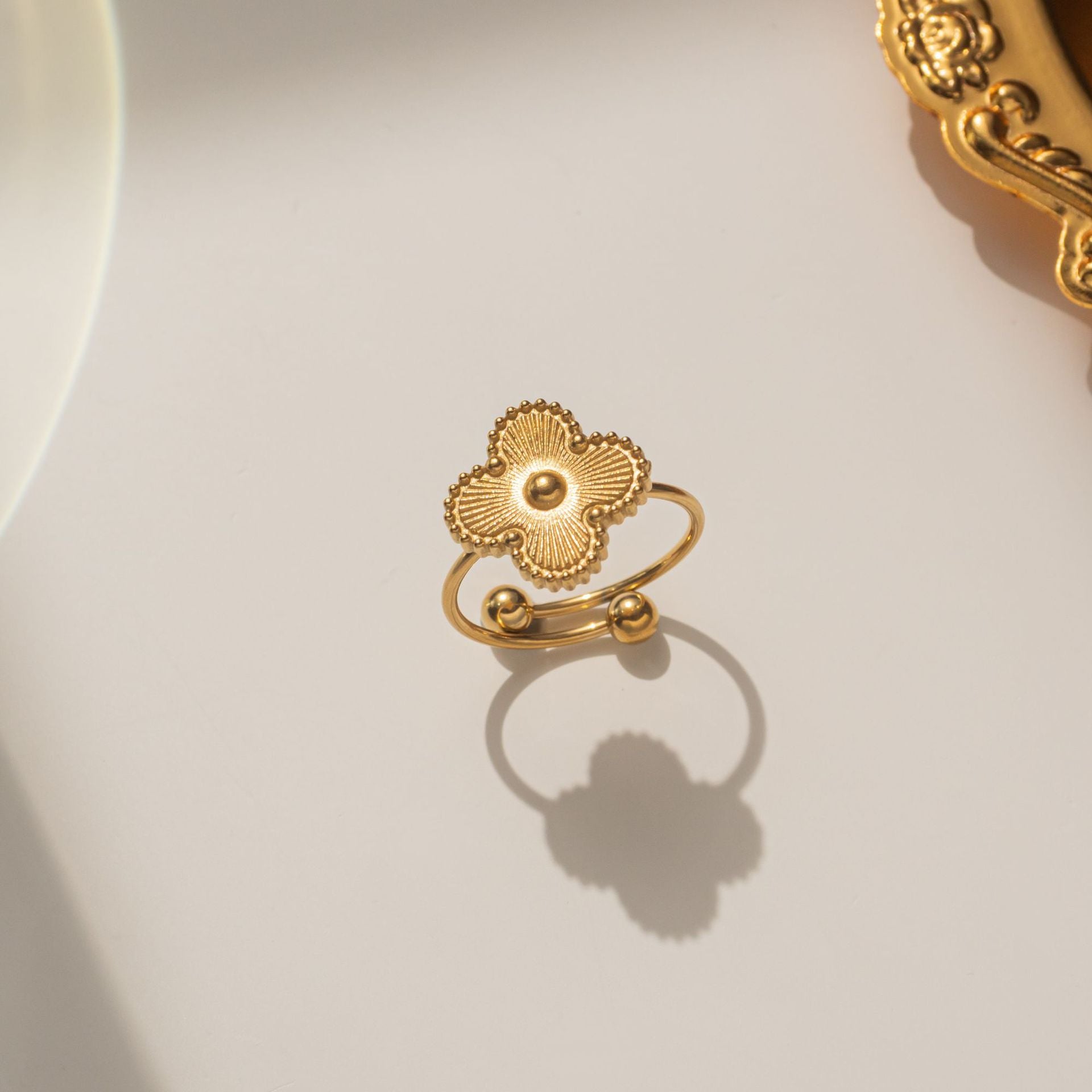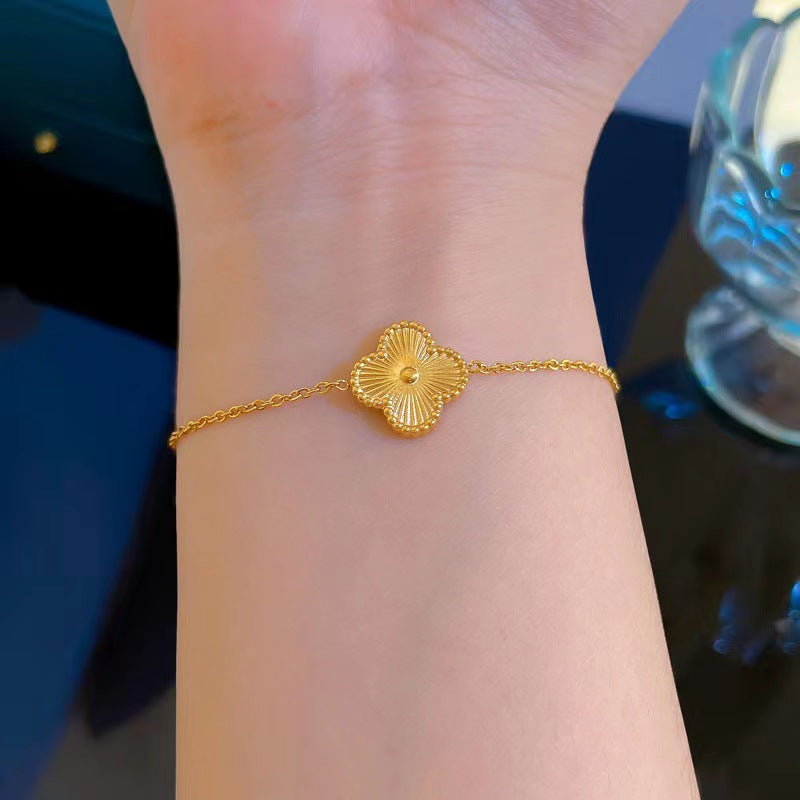 Flower Stainless Steel Necklace/Ring/Suds/Bracelet
$ 8.00
Introducing our stunning four leaf clover jewelry set, crafted from high-quality stainless steel and finished with a luxurious gold color. This exquisite necklace is the centerpiece of the set, featuring a delicate four leaf clover pendant that shimmers with every movement.
The necklace is accompanied by a matching ring, stud earrings, and bracelet, all designed to complement and enhance the beauty of the necklace. Each piece is expertly crafted and finished to the same high standard, ensuring a perfect match and a flawless look.
The four leaf clover is a timeless symbol of luck and good fortune, making this set the perfect gift for someone special or a beautiful addition to your own collection. The gold color adds a touch of luxury and sophistication, making this set perfect for any occasion, from casual daytime wear to elegant evening events.
Whether you wear the pieces together or separately, our four leaf clover jewelry set is sure to make a statement and add a touch of glamour to any outfit. So why wait? Treat yourself or someone special to this stunning collection today and enjoy the ultimate in style and luxury.