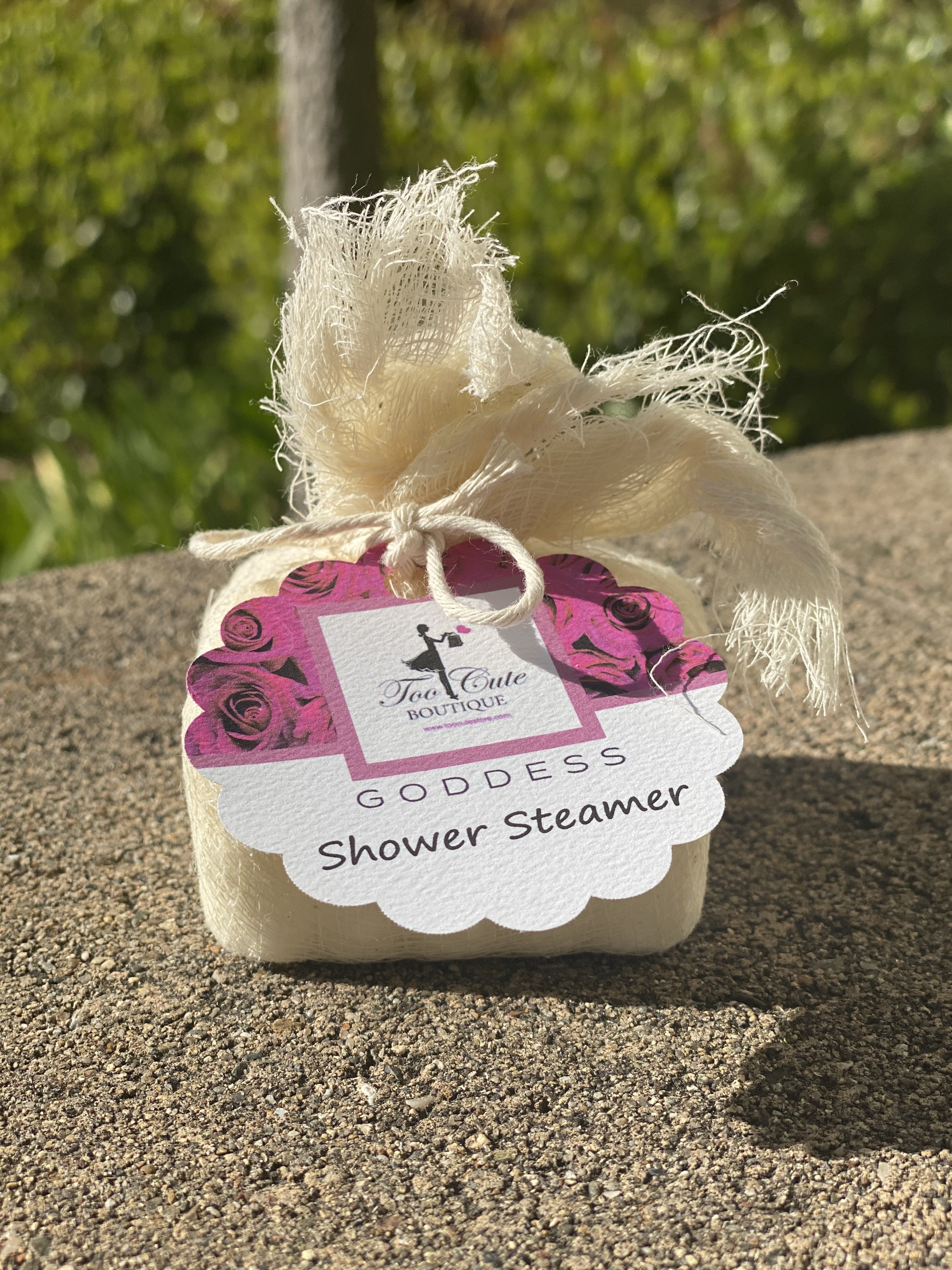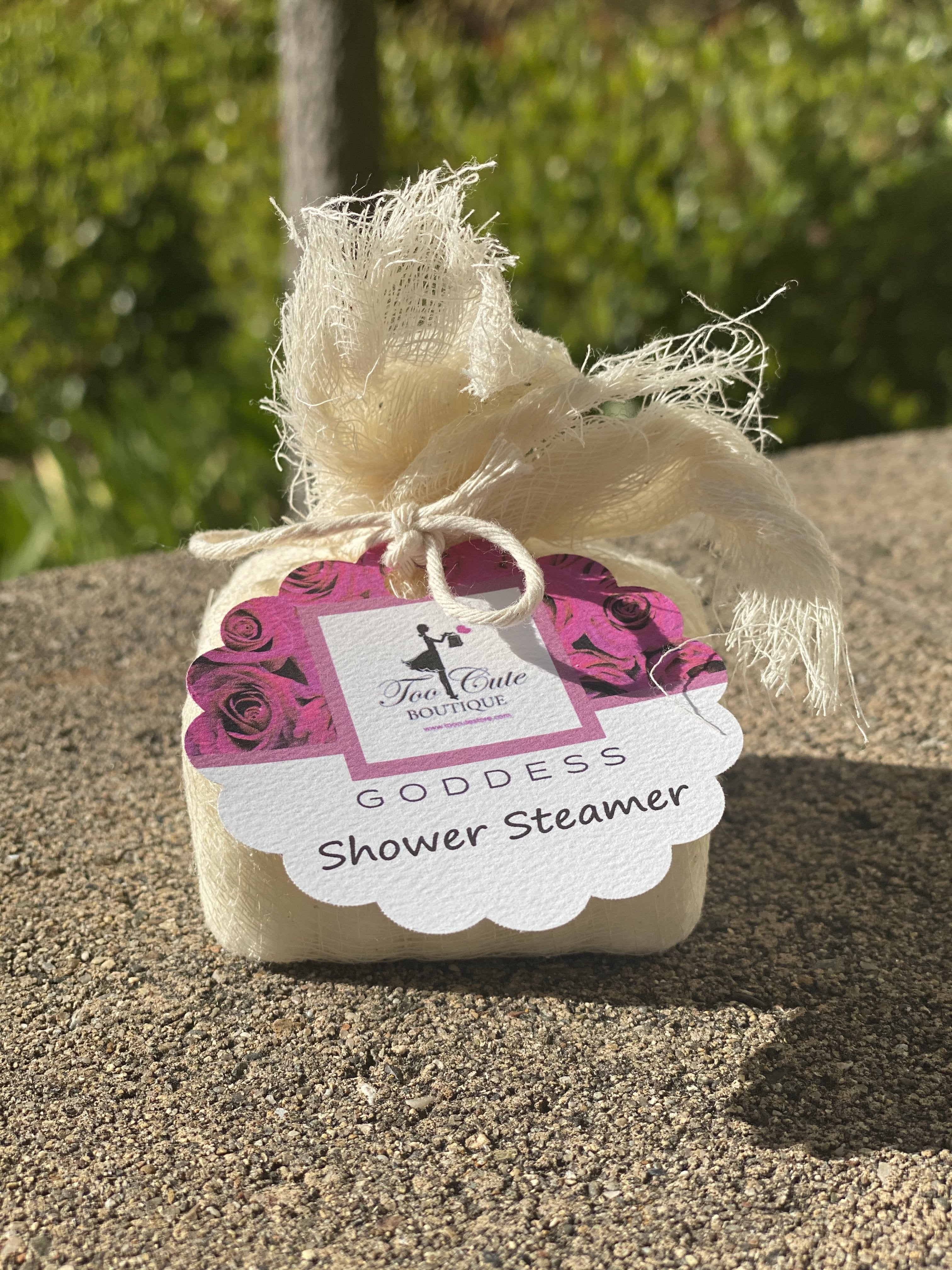 Goddess Shower Steamer
Sold Out
Shower steamers are an invigorating way to start your day and leaves your bathroom smelling wonderful well after your shower. The wonderful smell of Goddess will linger and make you feel fabulous!
The water from your shower activates and releases the essential oil aroma into steam from your shower.
Keep the steamer away from direct stream of water and a single steamer can last up to 1-4 showers. From time to time during the shipping process, a steamer may not arrive in one piece, this does not affect the function of the product and can still be used as intended. 
All natural, cruelty free