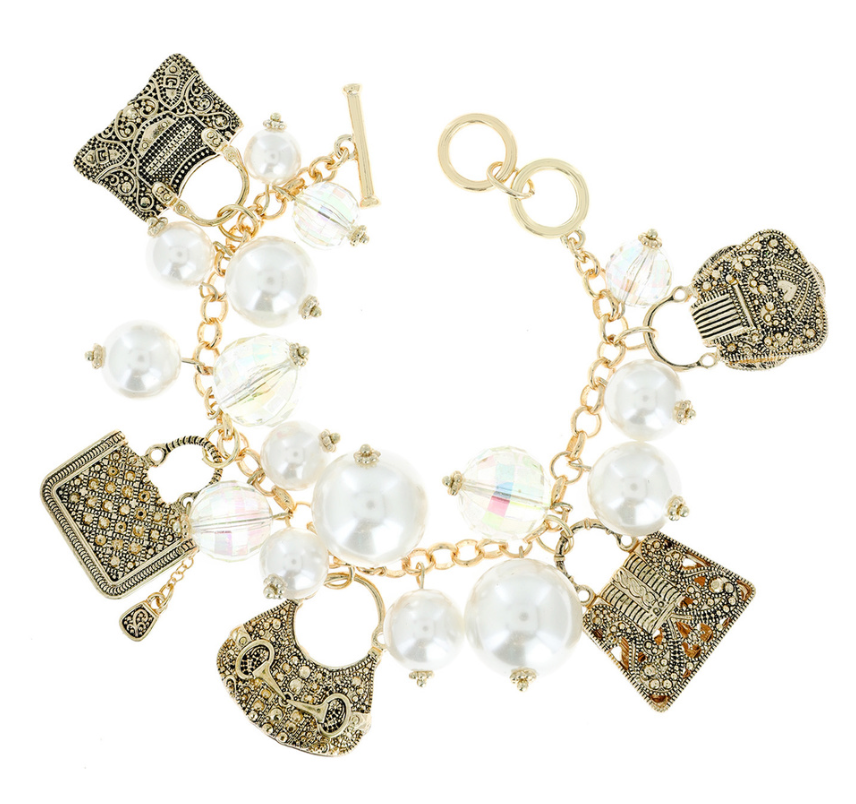 Handbag Multi-Charm Pearl Toggle Bracelet
Sold Out
This is handbag multi-charm pearl toggle bracelet. This beautiful bracelet has an 8.25 inch length and a 0.25 inch width. The main charm is 1.25 inches in size. This unique bracelet is a great way to add a touch of elegance and style to any look. 
Available in bronze/gold hardware or Silver hardware
LENGTH: 8.25" WIDTH: 0.25"
CHARM1: 1.25"