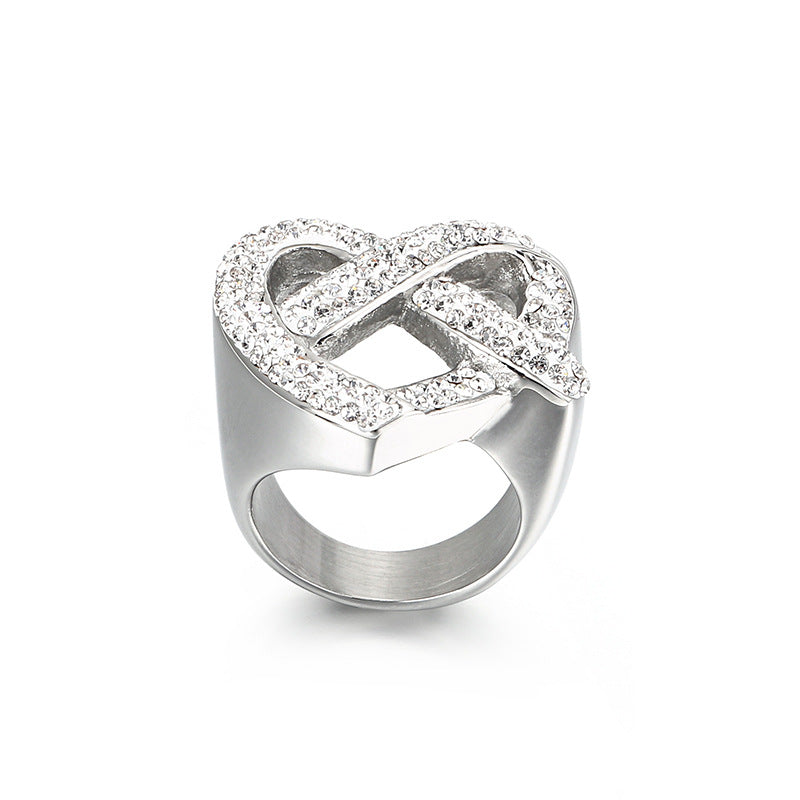 Stainless Steel Heart Ring
$ 10.00
Introducing our exquisite stainless steel heart ring with rhinestones, the perfect addition to any jewelry collection. Crafted from high-quality stainless steel, this ring is durable and long-lasting, making it the ideal choice for everyday wear.
The heart-shaped design is beautifully embellished with sparkling rhinestones, adding a touch of glamour and elegance to any outfit. The rhinestones catch the light beautifully, creating a dazzling effect that is sure to turn heads.
This ring is available in a range of sizes, making it a perfect fit for any finger. It's also adjustable, allowing you to customize the fit to your liking.
Whether you're looking for a special gift for a loved one or a treat for yourself, our stainless steel heart ring with rhinestones is sure to impress. Order yours today and add a touch of luxury to your jewelry collection!