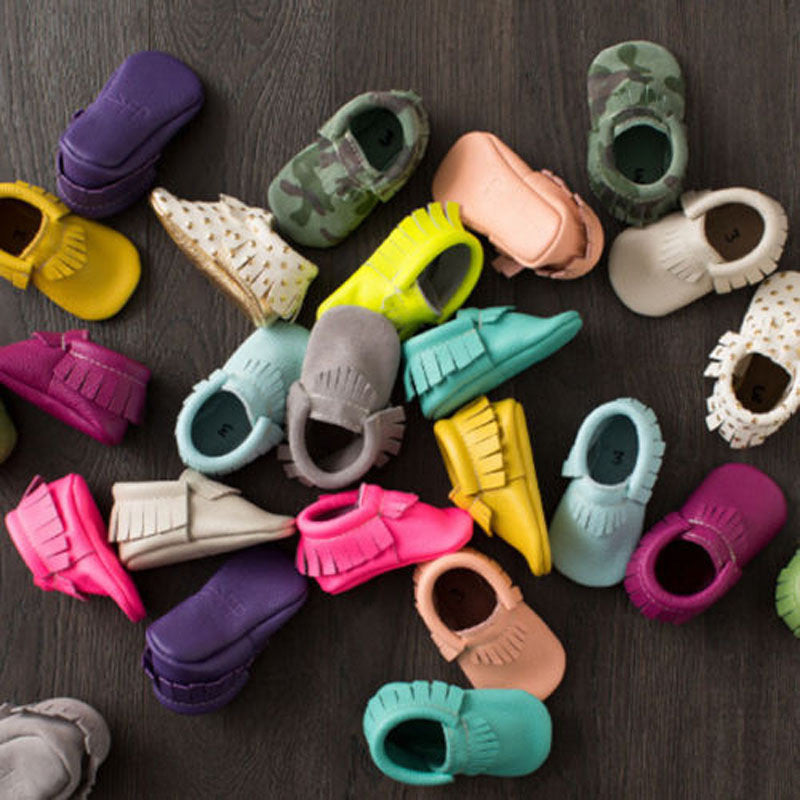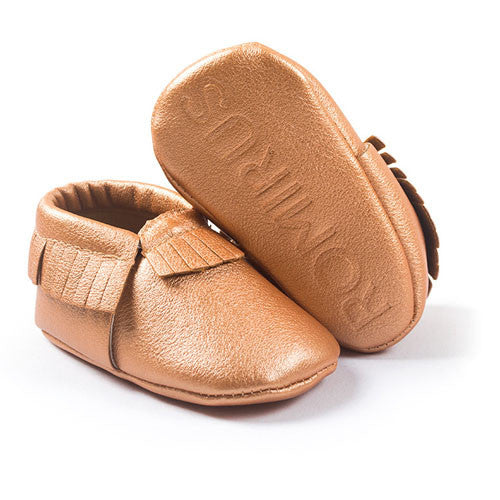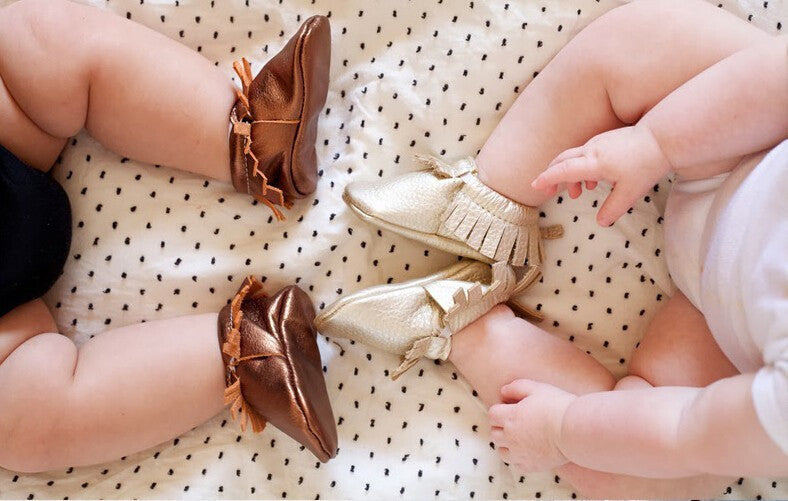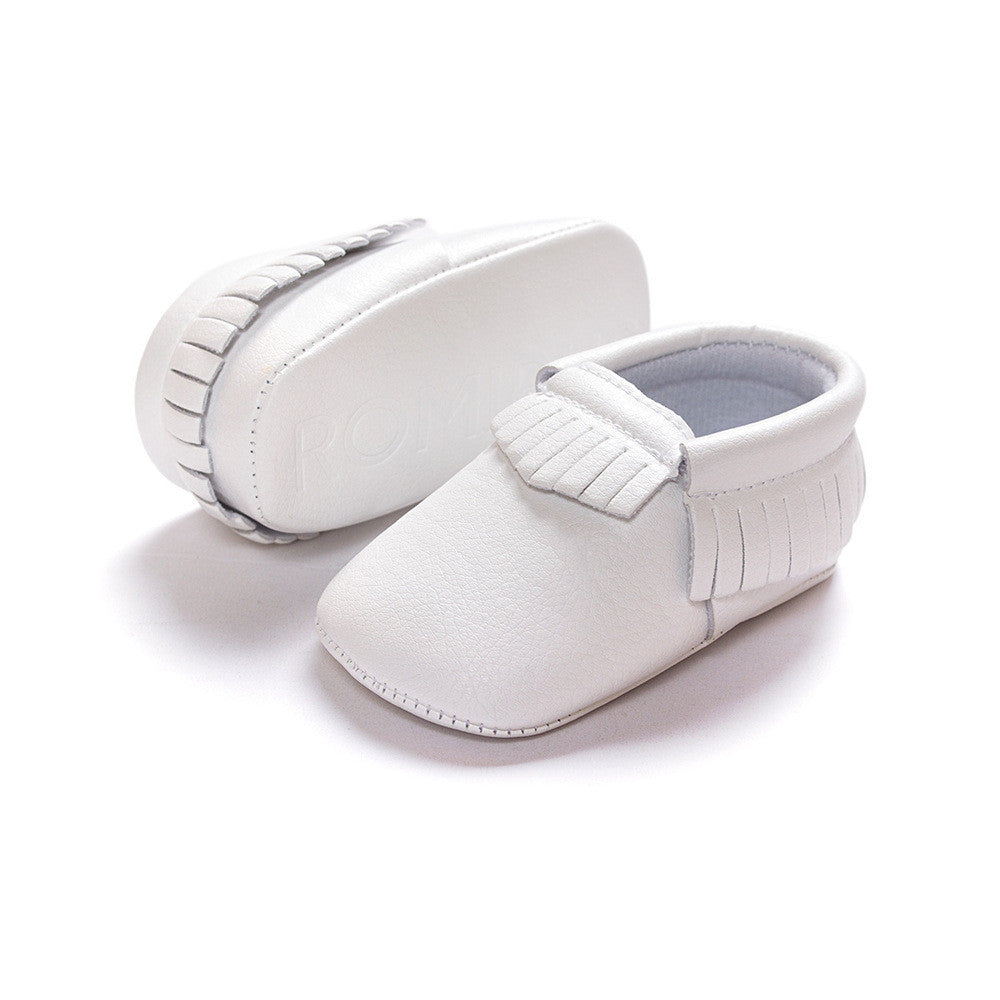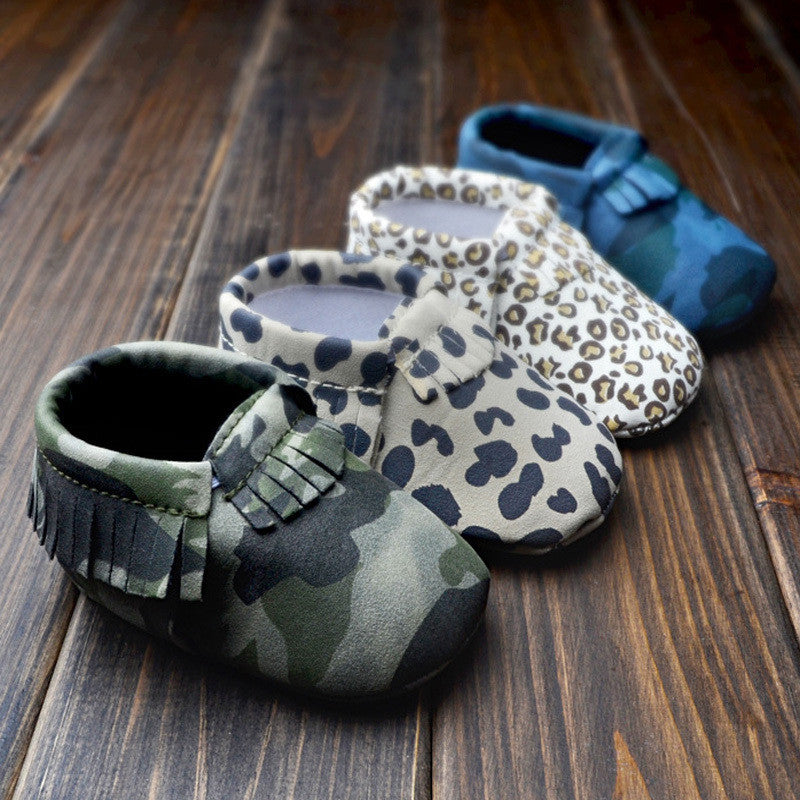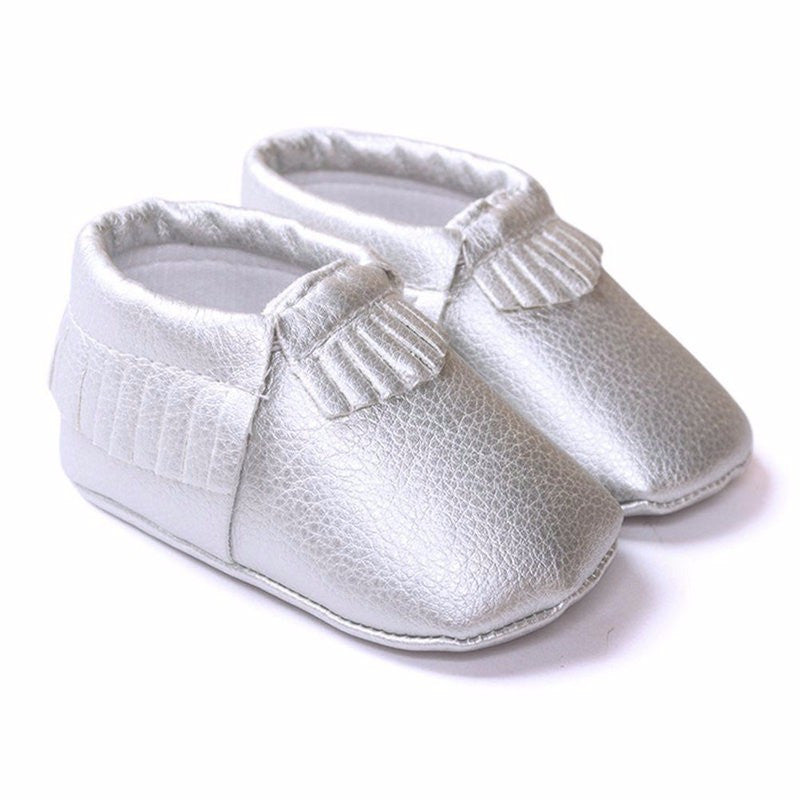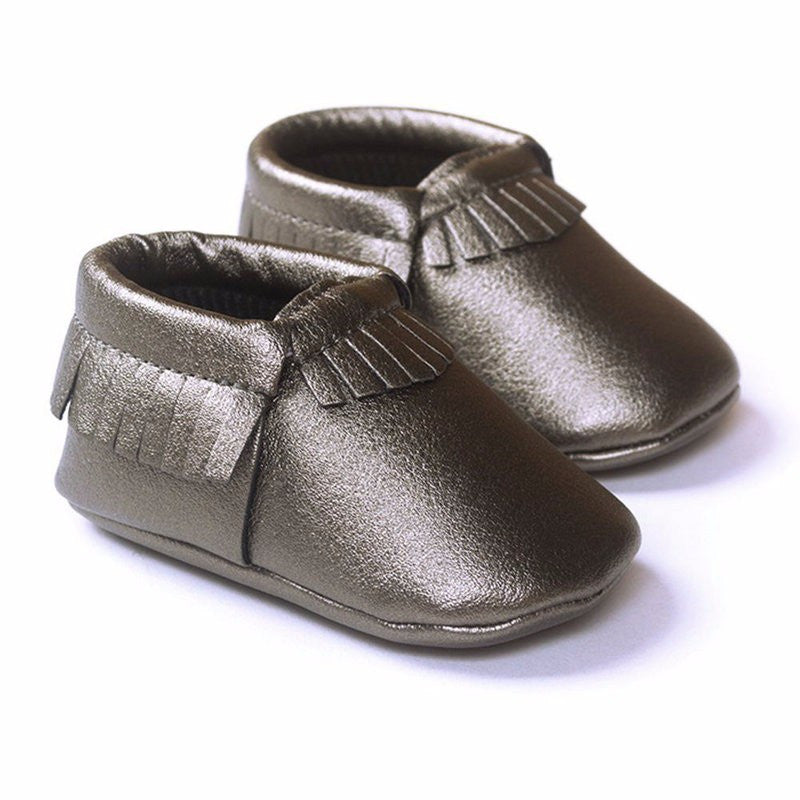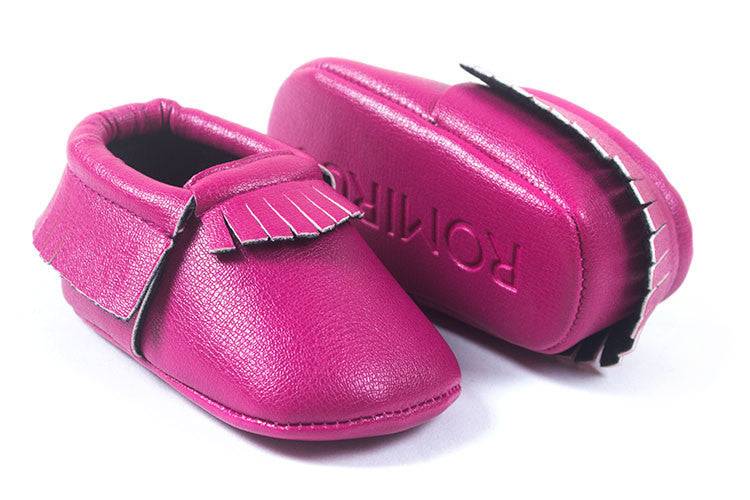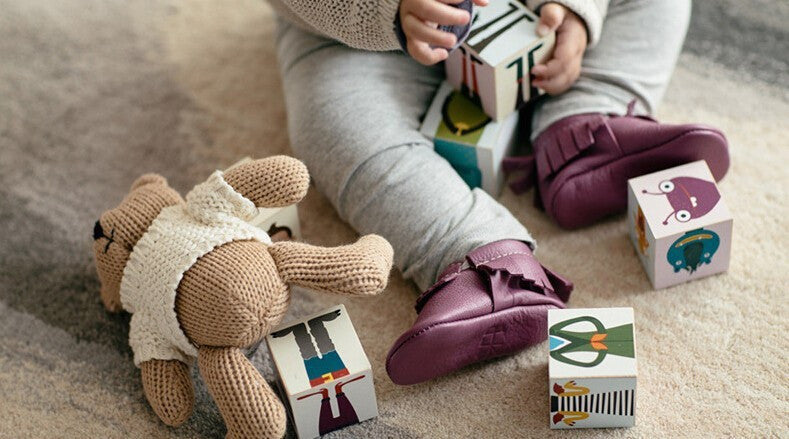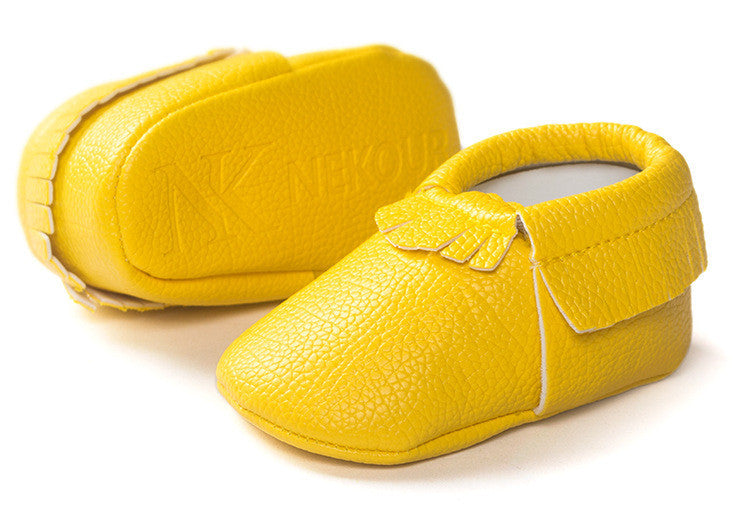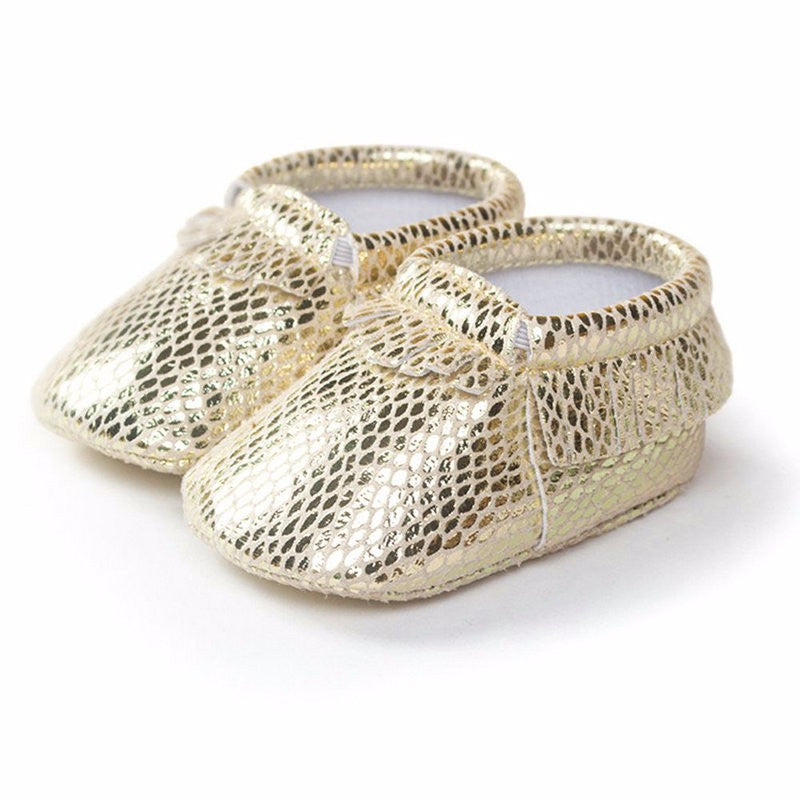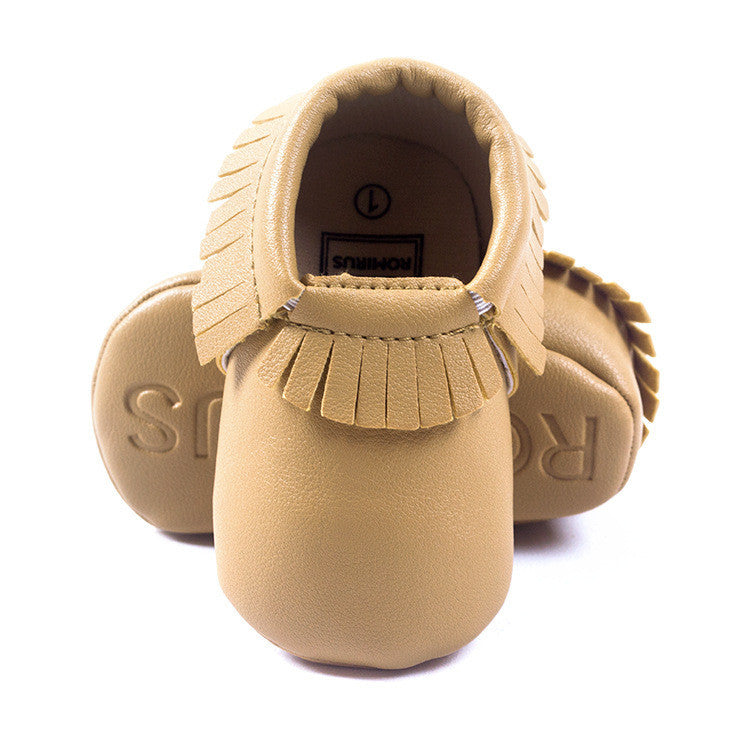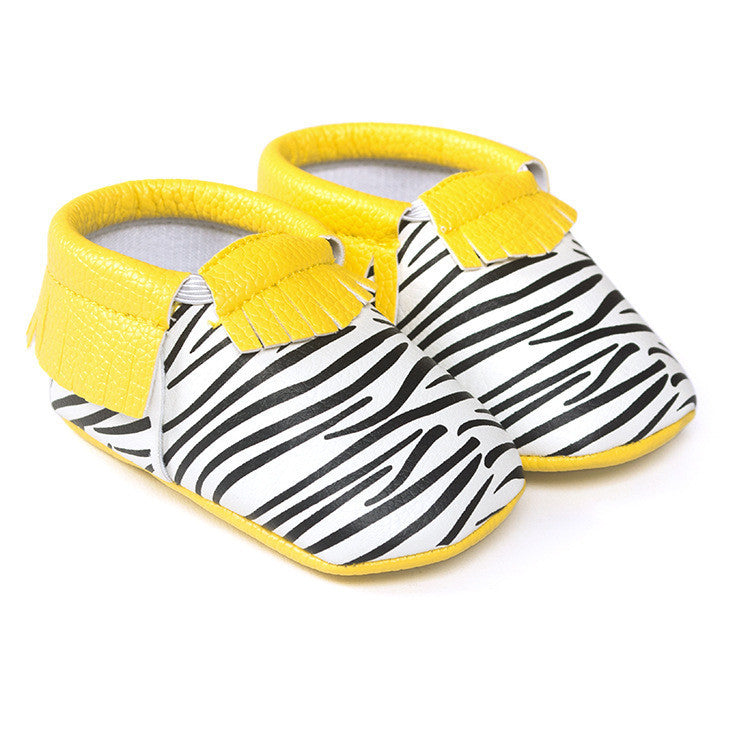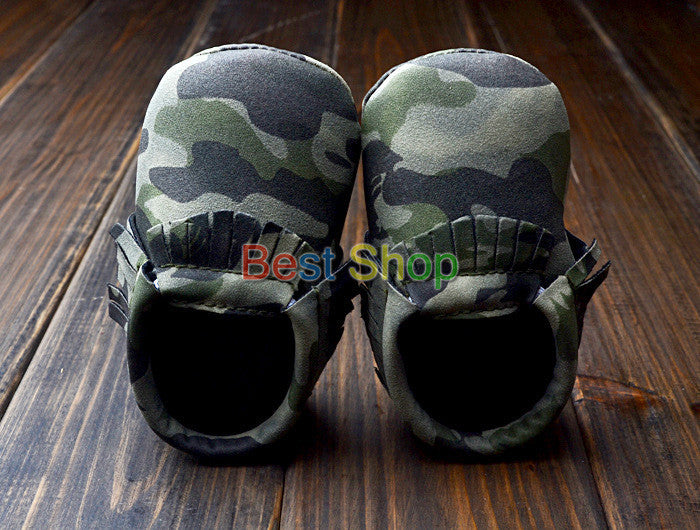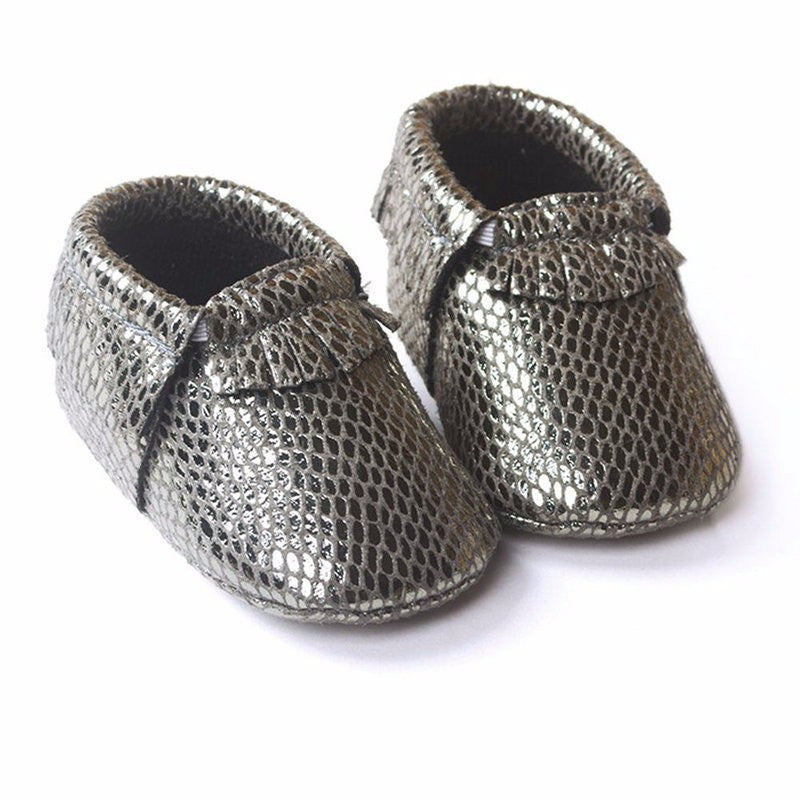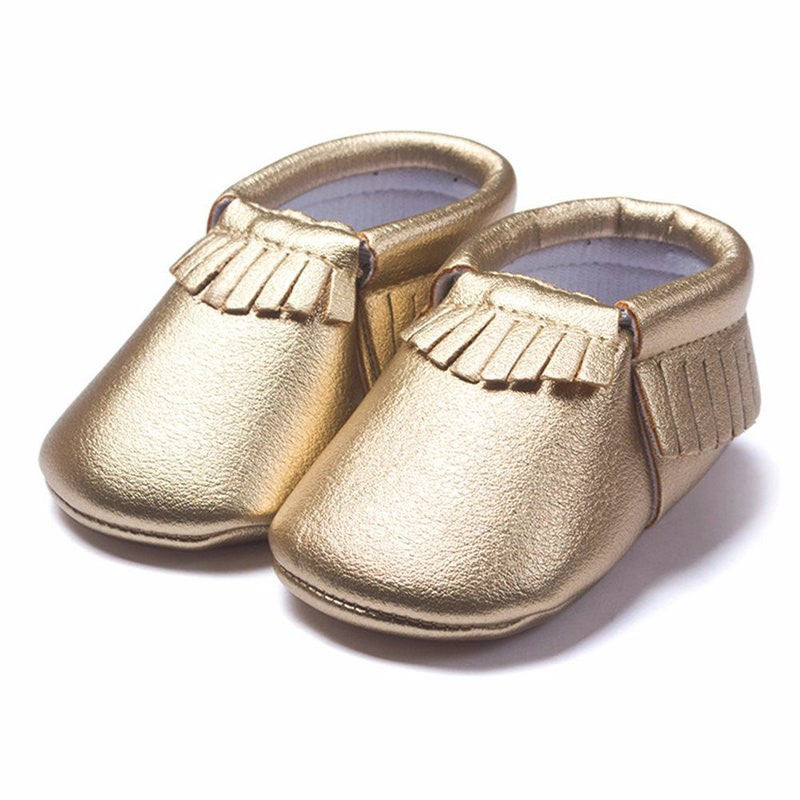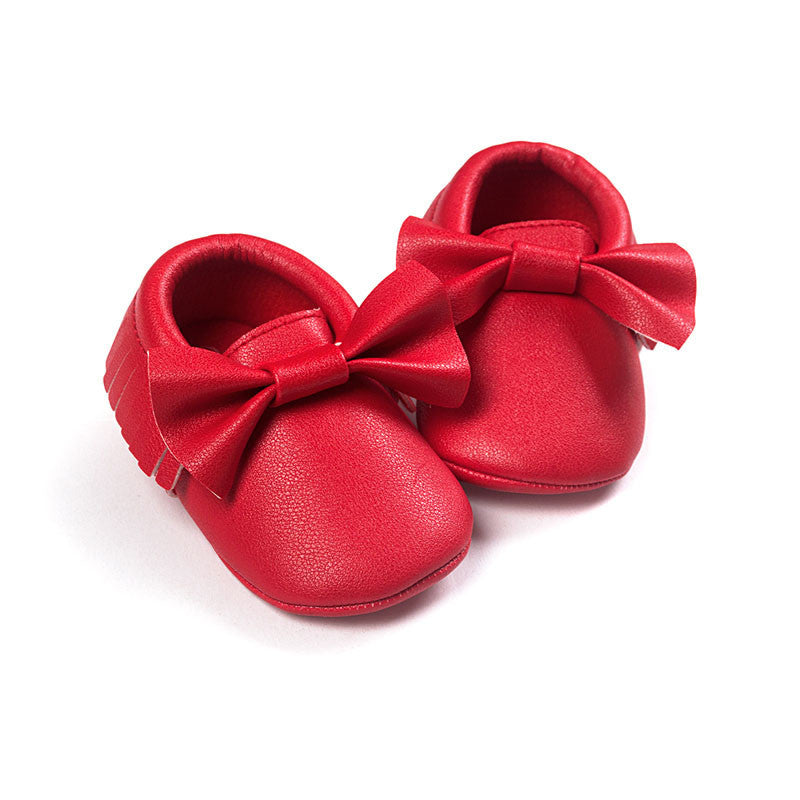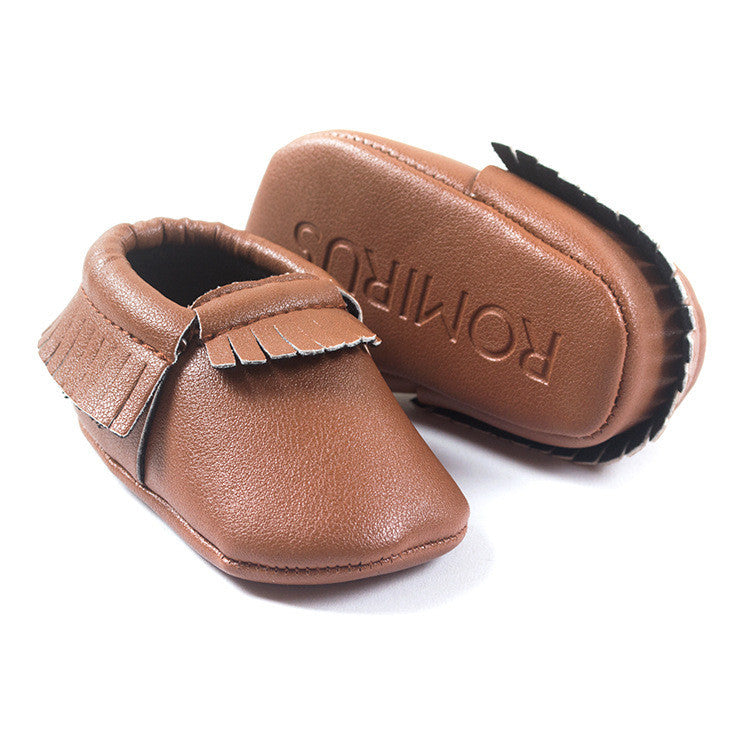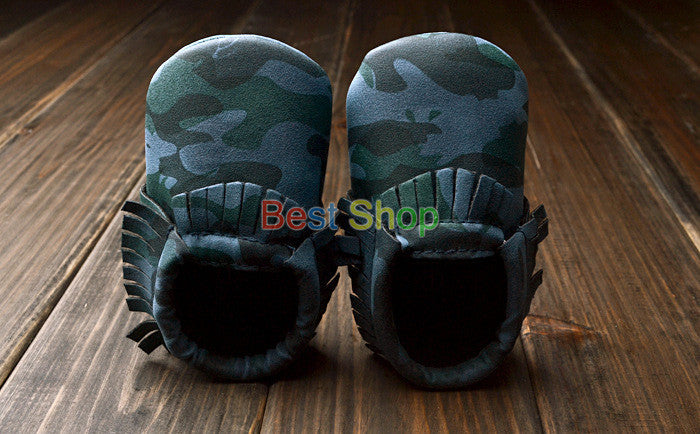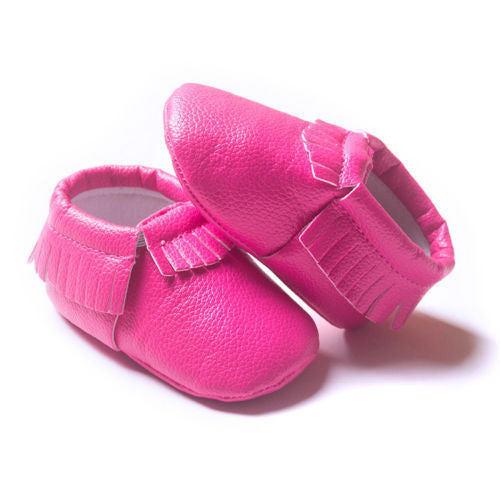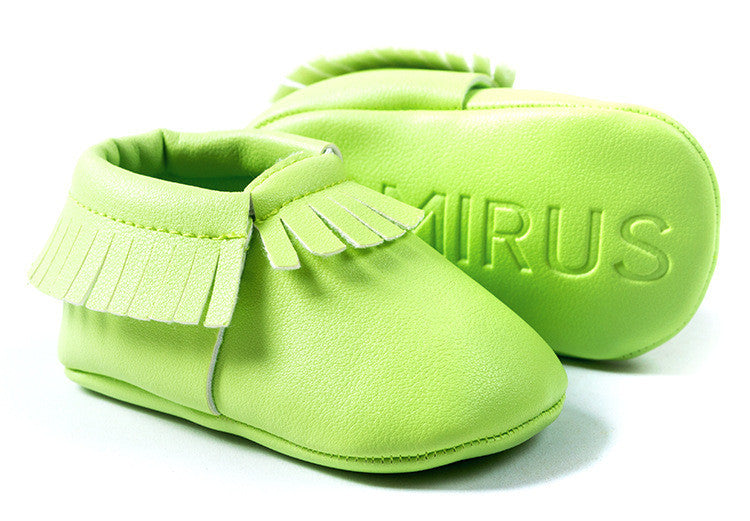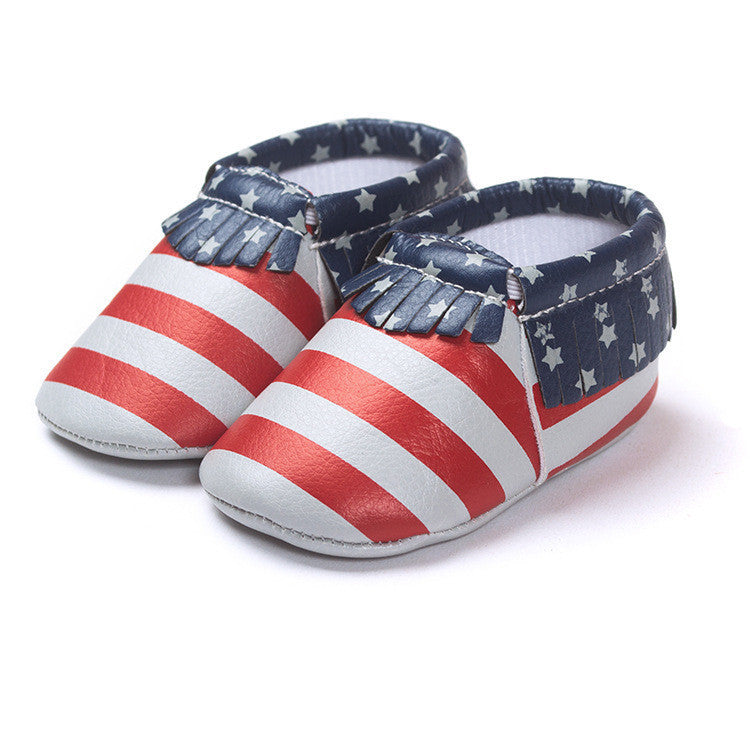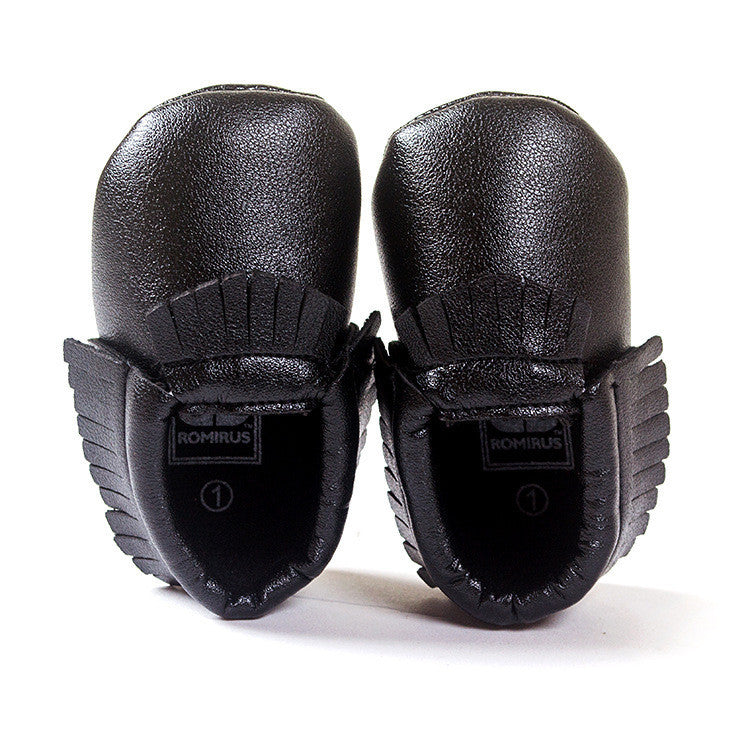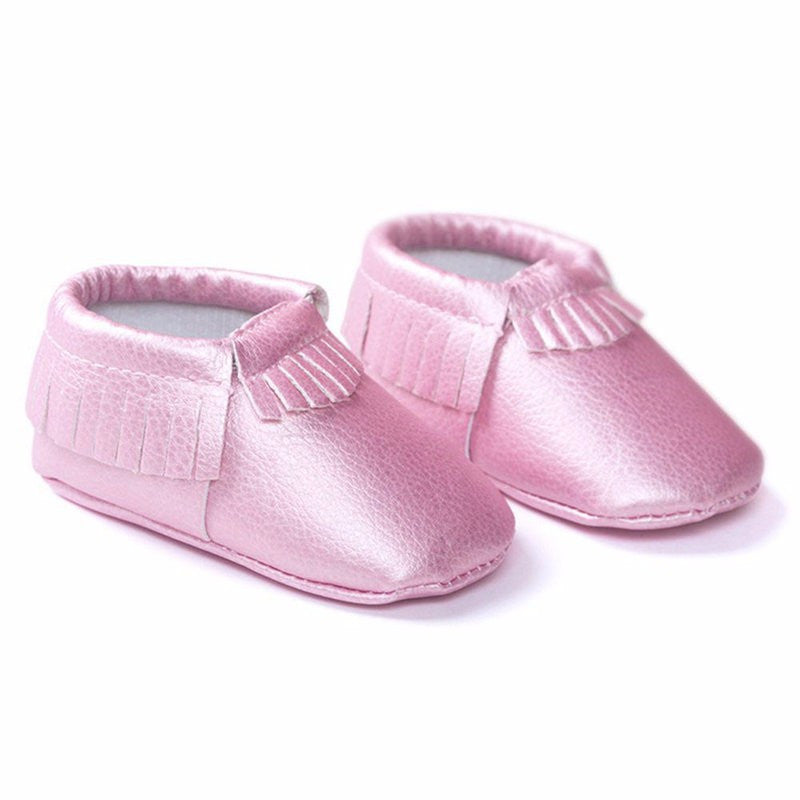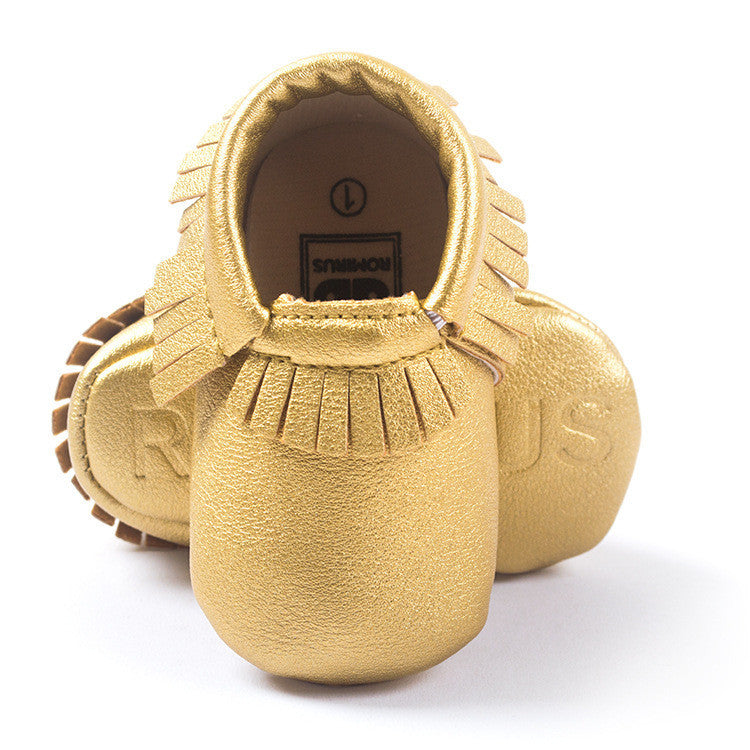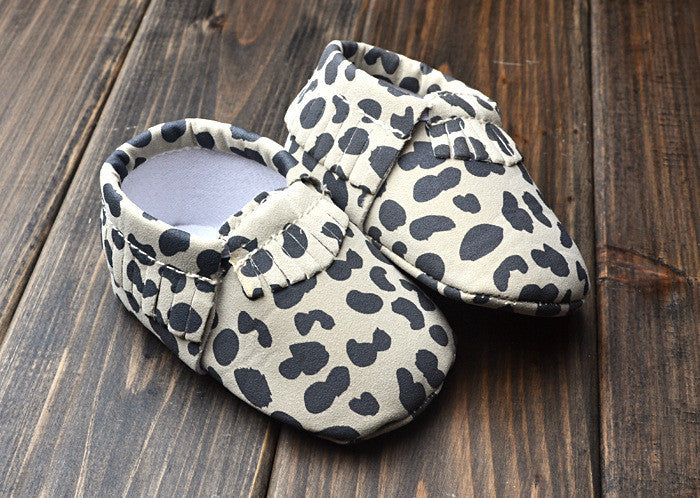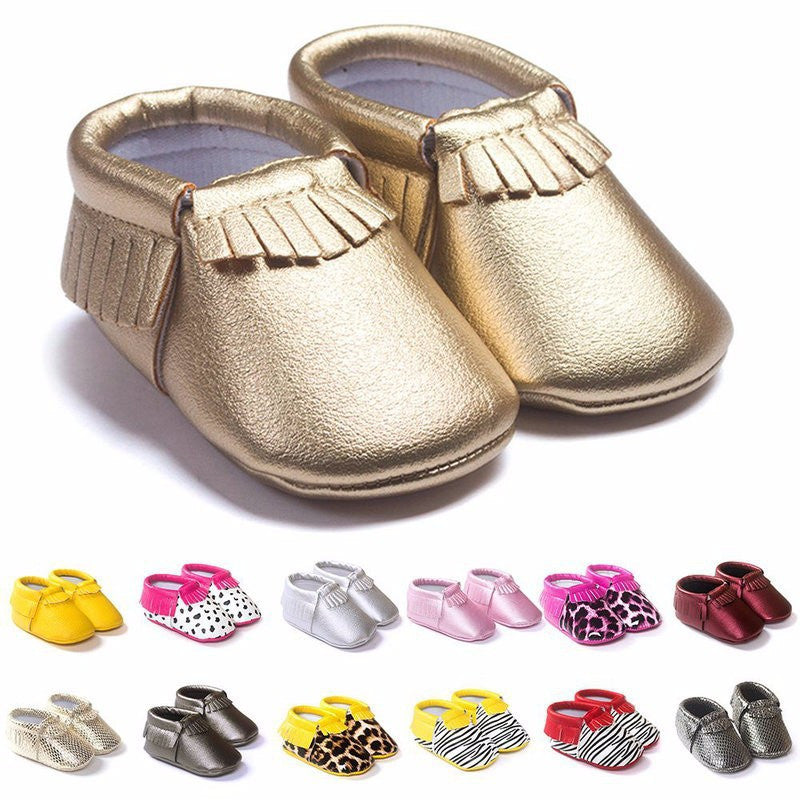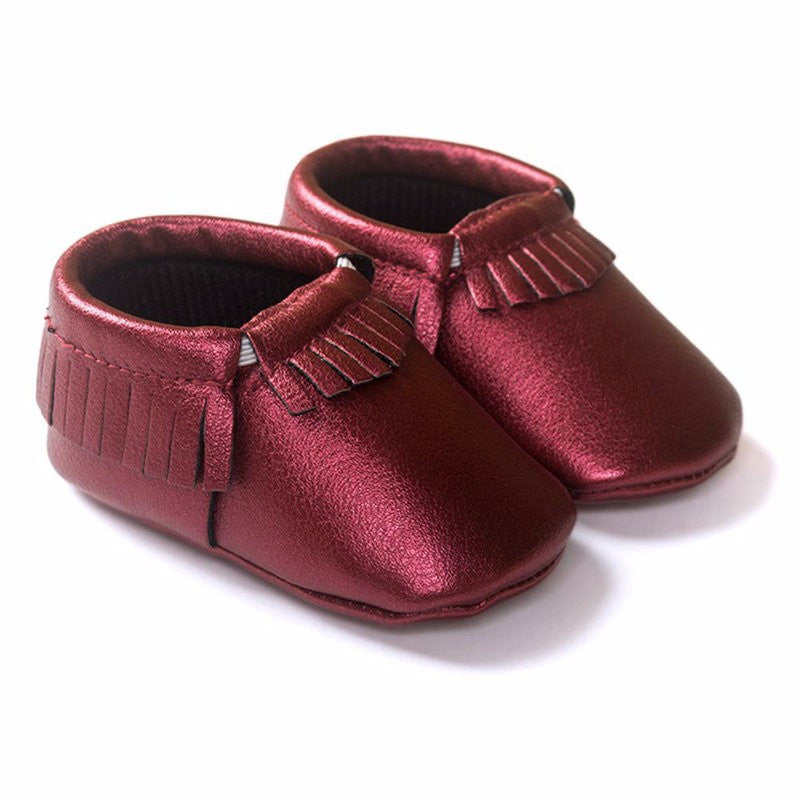 Newborn Baby First Walkers Moccasins Soft Soled Shoes
$ 15.99
These baby moccasins are so adorable you will want them in every color! They are soft sole and the slip on style is so fashionable and too cute. Perfect for first walkers. The fringe is so on trend.
Comes in many colors and even patterns such as camouflage, leopard, snakeskin, etc.
Sizes available are 0-6 months, 7-12 months and 13-18 months
The chart below is in cm, not Inches.

Outsole Material: PU
Upper Material: PU
Pattern Type : tassel | fringe | stitching | camo | printing
Uppers Material : cotton fabric | canvas | pu leather
Outsole Material : eva | cork | pvc | cotton | pu leather | synthetic
 
| USA | European | Great Britain | Brazil | Heel to Toe(in cm) |
| --- | --- | --- | --- | --- |
| 0.5 | 16 | 0 | | 8.3 |
| 1 | 16 | 0.5 | | 8.9 |
| 1.5 | 17 | 1 | | 9.2 |
| 2 | 17 | 1 | 17 | 9.5 |
| 2.5 | 18 | 1.5 | | 10.2 |
| 3 | 18 | 2 | 18 | 10.5 |
| 3.5 | 19 | 2.5 | | 10.8 |
| 4 | 19 | 3 | 19 | 11.4 |
| 4.5 | 20 | 3.5 | | 11.7 |
| 5 | 20 | 4 | 20 | 12.1 |
| 5.5 | 21 | 4.5 | | 12.7 |
| 6 | 22 | 5 | 21 | 13 |
| 6.5 | 22 | 5.5 | | 13.3 |
| 7 | 23 | 6 | 22 | 14 |
| 7.5 | 23 | 6.5 | | 14.3 |
| 8 | 24 | 7 | 23 | 14.6 |
| 8.5 | 25 | 7.5 | 24 | 15.2 |
| 9 | 25 | 8 | 25 | 15.6 |
| 9.5 | 26 | 8.5 | | 15.9 |
| 10 | 27 | 9 | 26 | 16.5 |