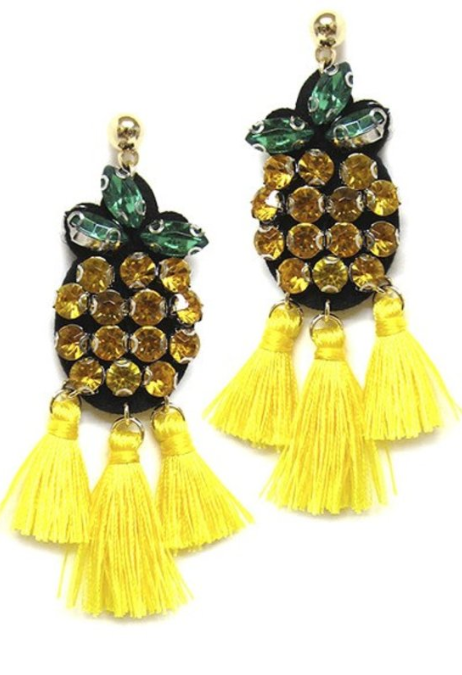 Pineapple Tassel Post Earrings
$ 15.99
Pineapple w/ Tassel Post Earrings are a flawless yet chunky style earring from the Too Cute Boutique. Instantly give a vibrant look to your fashion statement. The boho edge earring features a pineapple design embellished with the charming green and yellow rhinestones along with tantalizing yellow colored tassels accents from the pineapple stud. To make it a show stopper more vibrant colors like black, yellow and enhance the earrings.
Product Description:
1. Material: green and yellow rhinestone
2. Dimension: 3 L x 1.5 W
Ships within 1 day from California.