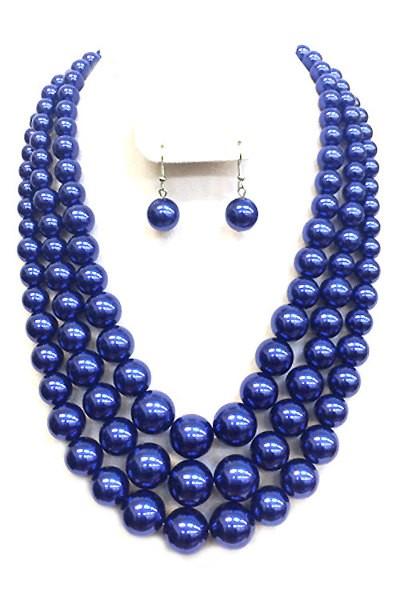 Three Layered Pearl Necklace Set with Earrings
$ 14.99
These pearls are so classy and can dress up any outfit.
Faux pearls.
3 layers to add a pop of color. 
19 1/2 inch long and 2 inch thick Three Layered Pearl Necklace Set with 1 inch Ear Drop Pearl Hook Earrings
Available in: multi (cream, gold , gray) and royal blue.